CPS is a leading Robotic integrator of Epson, ABB, Denso, Nachi Robotics and now the new Flexlink 'Cobot'.
We have the capability to design and build the robotic application that suits our clients requirements based on the ABB, Denso and Epson range of Robots.
With our strategic partners we can provide a wide range of 'assembly robots', including large industrial robots, dust and splash proof and clean room models.
CPS has built specialised robotic tooling for many industries including the Medical Device, Pharmaceutical, IT and FMCG sectors.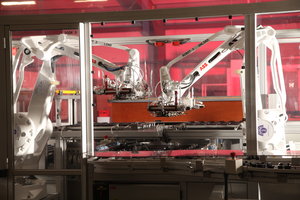 Interested in finding out more?