CPS is equipped with the experience, people and equipment to manage a range of assemblies from complex mechanical fits to more simple installations.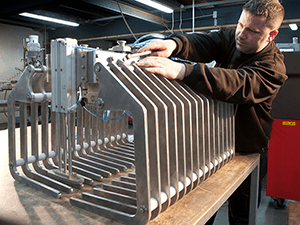 Our turnkey contract manufacturing service provides solutions to Original Equipment Manufacturers (OEM) and Original Design Manufacturers (ODM), always delivering high quality finished products, on time and on budget.
With experienced buyers, project managers, quality engineering personnel and assemblers we can coordinate a full supply chain efficiently at extremely competitive rates. And with our ISO 9001:2008 certification, our quality is always guaranteed.
Because the assembled components are often mating with CNC machined parts that we manufacture, we have better control of part fit and assembly function. We can easily use our extensive manufacturing resources to correct design errors and keep the product flowing smoothly rather than waiting for an outside manufacturer to rectify any product faults.
Interested in finding out more?